In a press release on 27th May, the European Commission proposed a major COVID-19 recovery plan to support member states which includes a significant focus on the European Green Deal and digitisation of the economy.  
As part of the revised budget, the EU has created a Recovery and Resilience Facility of €560 billion which includes support for investments and reforms in line with the EU Green Deal, including renewable energy generation and hydrogen, smart mobility and the circular economy.
The EU perceives this strategy to be a win-win situation because it supports meeting CO2 reduction targets and also promotes stimulus to the economy.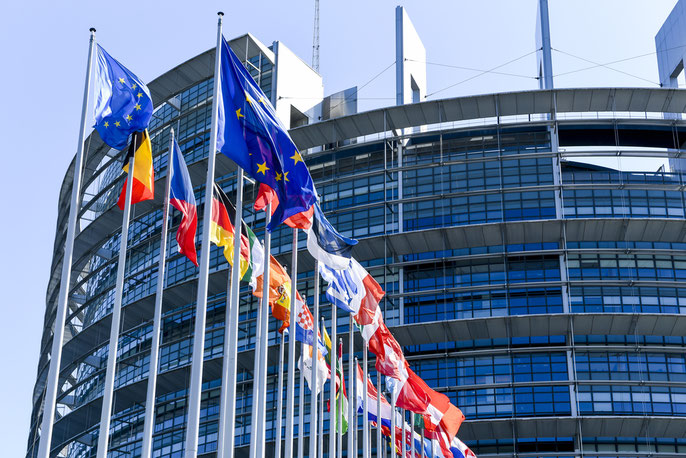 Acceleration of Renewables and Hydrogen
The renewable energy sector in Europe has suffered disruption due to COVID-19 and the recovery plan focuses on accelerating wind and solar projects and investment into hydrogen.
Infrastructure investments, administered by the European Investment Bank, will be available for electricity transmission for offshore wind and interconnectors; smart electricity distribution networks; hydrogen infrastructure for transport and storage; carbon capture, utilisation and storage and adaptation of gas grids for low carbon gases.
The EU also stated that it wants to achieve the large-scale deployment of hydrogen energy systems by 2030 and as part of the recovery plan it will invest in programs to scale up clean hydrogen production to 1 million tons annually.
Renovation
EU financing support will be provided to renovate public sector buildings such as hospitals, schools and social housing to increase their energy efficiency and reduce carbon emissions.  It will be funded by a new European Renovation Financing Facility.
The scheme will develop over time to include a wider array of buildings, including offices, farms and privately-owned residential buildings.  
Clean transport and logistics
The COVID-19 emergency has changed the way people and freight move around Europe and within its cities.  The recovery plan proposes measures to build on these changes and encourage low-carbon mobility. We reported in our previous Insight article "Changing Mobility in the UK" that the similar trend has emerged in the UK.
The automotive sector will receive incentives to produce and sell clean cars and investment into the development of zero emission vehicles.  Funding will be available for extending the EV charging infrastructure, including the installation of one million charging points, and a target to have 2 million public charging points by 2025.
There will be focused investment for rail services on key corridors where passengers and freight can shift from air to rail.  Funding will be provided for repurposing existing rolling stock to enable the re-introduction of European night-train services.
Urban mobility will be encouraged by providing funding for mobility-as-a-service solutions to cities.  These will combine cycling, public and individual transport in one offering.  Clean transport-on-demand services will be funded for remote regions.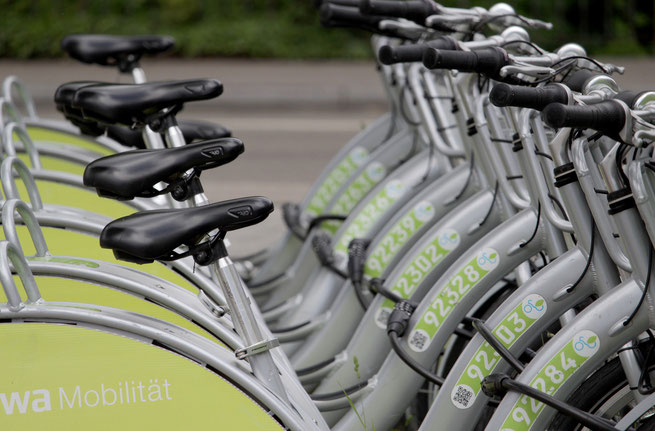 Farming and the circular economy
The draft plan proposes building a resilient and sustainable circular economy and agri-food sector.  Investments will be made in recycling and waste management technologies, to encourage the supply and uptake of high-quality secondary raw materials.
The agri-food sector will receive funding to provide access to super-fast broadband in rural areas to enable precision farming practises, enabling improved soil management and better water quality, reduced use of fertilisers and pesticides and lower greenhouse gas emissions.
Financial support for agro-forestry will enable farmers and foresters to use their land and trees as carbon sinks and enable new business models. 
Our thoughts
It is encouraging to see incentives and investment in renewables, hydrogen and smart mobility.  There's no doubt that these sectors are essential to meeting zero carbon targets.  However, some of the investment goals, for example developing a hydrogen economy, are long term projects and there is a large gap between these goals and reality.  We hope that the EU will provide ample support and incentives so that industries are willing to invest into new technologies and business models, whilst also providing support for existing business to safeguard existing jobs and generate economic activity over the next 12 months.
At OBM, we have followed policy as well as industry trends on the areas of energy, mobility and health.  If you are interested, please contact us.